Invisalign Frequently Asked Questions – Bristol, CT
All the Answers You Need About Straightening Your Smile Invisibly
At Bristol Family Dental, we know that our patients will have some questions before they get started with an advanced dentistry plan like Invisalign orthodontic treatment. That's why we begin every treatment plan with a comprehensive dentistry consultation, and our team is always here to answer questions so don't hesitate to give us a call at our dental office in Bristol. If you're still not sure that Invisalign is right for you or you want to learn more about this treatment option before scheduling a consultation, you'll find the answers to some of the Invisalign questions we hear most often below.
What is Invisalign?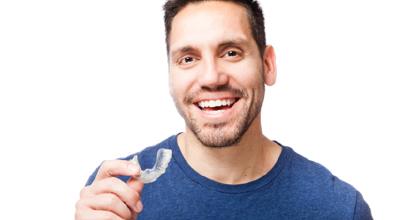 Invisalign is an orthodontic treatment option that realigns teeth using a series of clear alignment trays to gently apply pressure to shift a smile into its ideal position. Invisalign clear braces can be a great alternative to traditional braces for many teens and adults.
How Does Invisalign Work?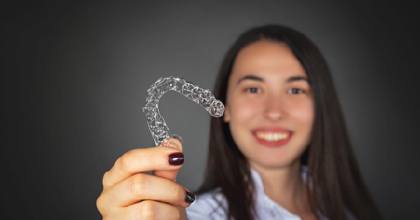 Each patient's Invisalign treatment plan will be designed to meet their unique needs, but the basic process will remain the same. Using state-of-the-art diagnostic imaging, we design a series of clear, plastic aligners. Each set of alignment trays are molded to represent the position of your teeth one step closer to the desired end result. You'll wear the alignment trays for about two weeks at a time before exchanging them for the next set in the series. Every six to eight weeks, you will visit us for checkups, so we can ensure your treatment is progressing as planned.
How Long Does Invisalign Take?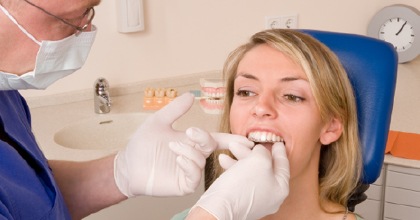 The average Invisalign treatment plan will take just 12 months. However, your compliance is essential to completing the Invisalign plan quickly and efficiently. That means you'll need to keep up with wearing the alignment trays for at least 20 hours each day for the full two weeks to ensure your smile receives the right amount of pressure to guide teeth into position. For more advanced cases, your Invisalign treatment plan may take more than a year, and some patients are able to complete treatment in less time. During your Invisalign consultation, we'll be able to provide an accurate timeline estimate.
What if I Lose an Alignment Tray?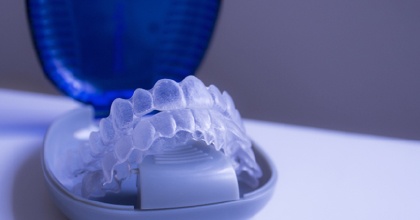 Make sure you call our team right away. We recommend patients keep their previous set of aligners for just this situation. If you lose your current set of aligners, we will instruct you to either wear the previous set or shift to your next set of aligners, depending on how long you've been wearing the current set of aligners. Then, you'll visit us for a checkup, and we'll create a new set of aligners to get you back on track.
Do I Have to Give Up Popcorn?
Not with Invisalign. You can simply remove your alignment trays during meals and enjoy all of your favorite foods. Though, you may want to floss after eating popcorn before putting your aligners back in place.
How do I Clean My Aligners?
You should carefully rinse your Invisalign trays using cool water between meals. You should also rinse out your mouth before replacing the aligner, taking the time to brush your teeth after each meal is also beneficial. You should continue your regular dental hygiene routine, which should include brushing two minutes at a time at least twice each day and flossing at least daily. Finally, make sure you keep up with your regular Invisalign checkups to ensure your smile stays healthy and your teeth are moving according to plan.
Is Invisalign Right for Me?
No treatment is right for every patient. That's why we get started with a one-on-one consultation appointment. However, Invisalign is usually a good option for those who can be described with any of these characteristics:
Need minor to moderate dental realignment to position individual teeth and/or the whole bite
Don't have time to visit our dental office frequently for braces adjustments
Don't want to spend numerous months or even years with metal brackets and wires
Have a sensitivity or allergy to metal that makes traditional braces ineffective
Want to consume a more varied diet than is possible with bracket and wire braces
Have difficulty maintaining optimal oral hygiene