Your Exceptional Cosmetic Dentists in Bristol
Unfortunately, even healthy teeth are not always the most aesthetically pleasing to look at. However, that doesn't need to be the case for you thanks to cosmetic dentistry at Bristol Family Dental. After we've made your smile as healthy as it can be, we can use cosmetic treatments to make it truly shine. Whether you just want a simple touch up or a complete makeover, Dr. Ross Katkowski and our team can do it. What would you like to change about your smile? Contact our office today to discuss your options. We're also happy to help patients from Plainville, Farmington, Southington, and Burlington.
Porcelain Veneers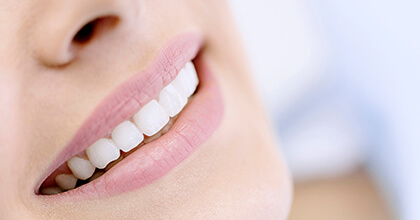 Porcelain veneers are one of the most comprehensive cosmetic treatments available today. With just one procedure and two visits, they can:
Instantly whiten your teeth
Fix broken or cracked teeth
Instantly strengthen your smile
Close large gaps
Fix slightly misaligned teeth
They are extremely thin, custom designed porcelain shells that are fitted to the front of the teeth, and they can give you everything from a subtle change to a dramatic transformation. With porcelain veneers, the only limit is your imagination.
Metal-Free Dental Restorations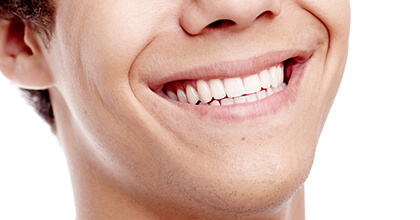 When one of your front teeth has become damaged, we know we can't simply repair it using a silver or gold crown. You need a solution that combines the best aspects of both cosmetic and restorative dentistry, and for exactly that, we can offer metal-free dental restorations. These all-porcelain crowns and bridges can provide your teeth with the strength and stability they need while giving you a smile you'll be eager to show off.
Dental porcelain is the next best thing to actual tooth enamel. It's durable enough that you'll be able to bite into an apple with confidence, and it can last for decades with simple routine oral hygiene. On the aesthetic side of things, it is translucent just like a real tooth. This means in addition to having the perfect shape, size, and color, it will also reflect light the exact same way, meaning it will perfectly blend into the rest of your smile.
Direct Cosmetic Tooth Bonding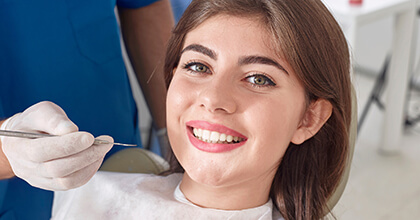 Isn't it amazing how big of an impact just a tiny crack or chip can have on your entire smile? To fix minor flaws such as these, Dr. Katkowski can used something called direct bonding. For this procedure, he will apply a putty-like composite resin to the affected tooth and gently sculpt it to mask any imperfections. This resin will be shaded to perfectly blend in with the rest of your teeth. Once you are happy with the look, the doctor will quickly harden the material using a special curing light. After that, you are done, and your new smile is ready! Even though the treatment itself is fast, direct bonding can easily last for 10 years or more with routine brushing, flossing, and dental checkups.
Teeth Whitening
In-Office and At-Home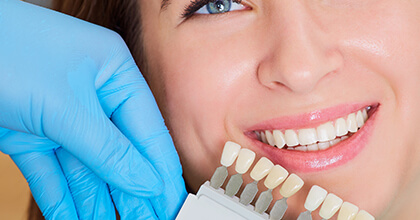 If you're like most people, the color of your teeth is probably one of the first things you notice about them. If you think they're looking a little yellow and stained lately, Bristol Family Dental can help with professional teeth whitening.
We can provide you with a completely customized take-home kit that can make your smile 8 shades whiter in just 2 weeks. Our kits are much more comfortable than anything you'll find at the store, and they use a much higher quality bleaching gel so you'll always have dramatic and long lasting results. That's a guarantee you simply can't get from other generic whitening kits.
Of course, for people on the go, we can also offer a complete treatment right in our office. In just an hour, we can eliminate years of stains from your teeth and make them brighter than ever before. Then, you can use one of our take-home kits for the occasional touch-up that will help your smile keep its new glow for years to come.
Invisalign®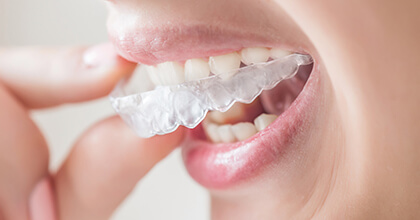 Do you have crooked or crowded teeth? Do you want to get them straightened, but don't want to deal with the hassle of metal braces? With Invisalign, you don't have to! It uses a series of clear plastic aligner trays to gradually bring the teeth into a more pleasing and functional alignment. They simply slip over the teeth, and they are practically invisible when worn. Also, unlike braces, they are removable, meaning you can take them out whenever you want to eat or clean your teeth.
Learn More About Invisalign
Understanding the Cost of Cosmetic Dentistry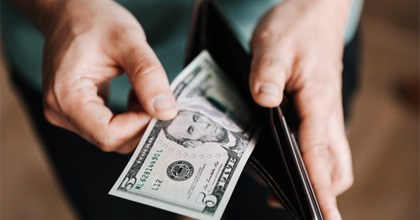 Cosmetic dentistry is attributed with a large price tag, but you don't have to be rich or famous to revamp your pearly whites. Many factors affect the cost of cosmetic dentistry, but your team at Bristol Family Dentistry strives to keep a stunning smile within everyone's budget. We will create the personalized plan you need to transform your teeth without breaking the bank.
Which Cosmetic Dental Service Is Right for Me?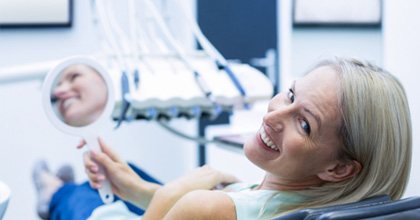 There's no flat fee for cosmetic dentistry because every mouth and situation differs. Your cosmetic dentist will learn more about your goals and preferences to recommend specific procedures that can meet your needs and accommodate your budget, like:
Porcelain Veneers: Attaching veneers to the teeth visible when smiling corrects many issues at once, like stains, chips, and gaps. They can be the most cost-effective method to address several issues because you won't need to pay for multiple procedures.
Metal-Free Dental Restorations: All-ceramic material is used to create restorations that look natural. If you need a crown for medically necessary purposes, you can use your dental insurance to offset the cost.
Cosmetic Tooth Bonding: A cosmetic resin is shaded to match the color of your enamel to blend in with your tooth when fixing minor issues, like chips, decay, or exposed roots. It offers a lot of bang for your buck because it is affordable, convenient, and can last for many years.
Teeth Whitening: At-home teeth whitening can get your smile up to 8 shades brighter from the comfort of your couch. You're given everything you need to achieve in-office results from home, so you don't have to keep throwing money away on any effective over-the-counter products.
Invisalign: As an alternative to brackets and wires, clear aligners are worn over your teeth to fix bite and alignment issues. They are often partially covered under dental insurance for patients with orthodontic coverage.
Cosmetic Dentistry Can Be an Investment Worth Making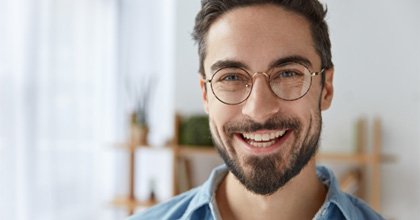 You can't put a price on the benefits you'll gain by improving your smile. Not only will you boost your self-esteem, but you'll also change the way people view you. An attractive smile is associated with youth, success, and happiness. You can be more appealing to potential employers to take your career to the next level. Not to mention, fixing certain aesthetic issues can also improve your dental health, like treating broken teeth. As a result, you're less likely to need a costly procedure later to save money down the road.
How to Make Cosmetic Dentistry Affordable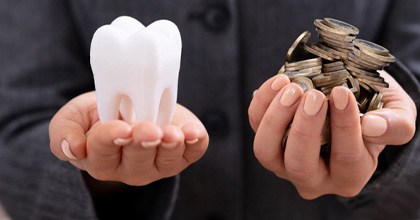 A member of our team will review your personalized estimate and discuss your payment options, including:
Traditional Payments: Our office accepts all traditional payment methods, including cash, checks, and credit cards.
Dental Insurance: Although dental insurance typically doesn't cover elective services, if a procedure is crucial for your oral health, you can use your coverage to offset the cost. We will work on your behalf with your dental insurance to maximize any appropriate benefits to lower the amount you will pay out-of-pocket.
Monthly Payments: You can pay any remaining balance using a monthly payment plan through a third-party financing company. Based on your credit approval, you can enjoy little or no interest in financing.
Bristol Membership Plan: Joining our in-house membership plan allows you to benefit from reduced rates for common services.