Tooth-Colored Fillings – Bristol, CT
Repair Tooth Decay, Maintain Your White Smile
Rare is the person that goes through life without having a single cavity. Fortunately, this no longer means you have to settle for a metal filling that leaves a dark spot in your smile. With tooth-colored fillings in Bristol, the dentist can repair your tooth and leave you with a smile that is as white as ever.
What Are Tooth-Colored Fillings Made From?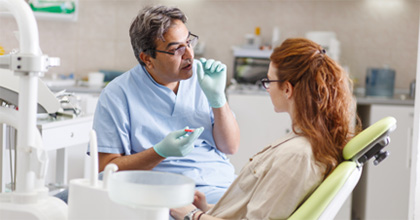 Tooth-colored fillings are made of composite resins, which are comprised of a blend of plastics and small glass particles. As such, the dentist in Bristol can specify a shade of composite that closely matches the natural color of your tooth. Once the filling is placed, you will not be able to distinguish the composite material from the rest of the tooth's structure.
Benefits of Tooth-Colored Fillings vs. Amalgams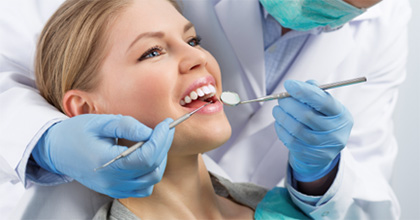 Because tooth-colored fillings are made of composite resin material, they are completely safe. A metal filling, on the other hand, is often comprised of several metals including mercury. Mercury was added to the amalgam of metals used for fillings during the 19th century, because it made the filling stronger and the materials more pliable.
However, there was quickly concern about the health consequences of mercury. Studies show that this heavy metal may be able to leach into the blood and respiratory systems, leading to a number of health concerns throughout the body.
In addition, a metal filling is merely wedged into a tooth once the decay is removed. Consequently, the filling might expand and contract, making it possible for bacteria to seep in to the remaining tooth structure where infection could develop.
A tooth-colored filling, on the other hand, bonds with the remaining tooth. Therefore, the tooth is made stronger, and there is no risk of leakage.
How Are Tooth-Colored Fillings Placed?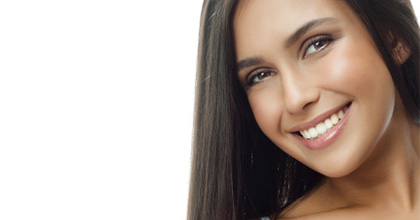 It might take a bit longer to place a composite filling than it does a metal filling. That's because composite fillings require keeping the tooth clean and dry while the cavity is filled.
First, the tooth and surrounding tissue are anesthetized so you don't feel any discomfort while decay is removed and the tooth is prepared. Then, a weak acid is brushed on your tooth to roughen the surface—kind of like sandpapering a piece of wood before painting. Then, a bonding agent is applied and the composite resin material is shaped layer after layer. Each layer is dried with a curing light. Your newly repaired tooth will look, feel and perform as well as your other natural teeth.
Caring for Your Tooth-Colored Fillings
Want to keep your tooth-colored filling looking good and possibly prevent the need for another one? In that case, adhere to good oral hygiene every day. Brush your teeth at least twice daily with fluoride toothpaste and a brush that has soft bristles. And don't forget to floss, which is the optimal way to remove plaque as well as particles of food that can become trapped between your teeth.
Finally, limit the number of sugary snacks and sodas that you have, and schedule dental checkups regularly with a dentist in Bristol.