A Permanent Solution to Missing Teeth: Dental Implants
Missing teeth, putting it mildly, can be a real pain. They can make speaking feel awkward, limit your food choices, and over time, drastically decrease your dental health. When it comes to tooth replacement, while crowns, bridges, and dentures are fantastic, they all pale in comparison to the benefits offered by dental implants. At Bristol Family Dental, you can get complete implant dentistry under one roof thanks to Dr. Ross Katkowski and Dr. Karina Goykman. While most other practices will need to refer you to another office to get dental implants, our team can actually take care of everything ourselves so you can fill in the gaps in your smile even faster.
What Are Dental Implants?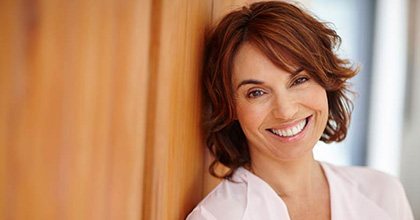 Dental implants are a restorative solution that can do what no other procedure can: recreate your tooth from root to crown. To do this, a small titanium post will be placed directly into your jaw, and this will be used to support a variety of restorations that can replace everything from a single tooth to a full set of teeth.
The Benefits of Dental Implants:
Stability Dental implant restorations are held in place with titanium, meaning that once you have your new teeth, they won't be going anywhere. The biocompatible material even bonds to the surrounding jawbone just like your natural teeth.
Appearance The restorations used to complete dental implants will be made of dental porcelain. This material completely mimics a tooth in both strength and appearance, and because it is rooted within your jaw like a real tooth, there won't be any obvious signs that you've had dental work.
Jaw Support Dental implants support your jaw just like real teeth, which will help maintain your oral health for years to come.
Longevity With routine brushing, flossing, and checkups, your dental implants can easily last for 30 years.
Start Rebuilding Your Smile
If you think dental implants are the permanent solution your smile needs, be sure to contact our office today for a consultation. We're also happy to serve patients from Plainville, Farmington, Burlington, and Southington.