Dental Implants – Bristol, CT
The Gold Standard of Tooth Replacement
Living with missing teeth is not the type of life you want. Not only does it make eating a chore, but it has also left you less eager to smile for photos. How grand would life be if you could have any number of missing teeth replaced with the most reliable method available? You no longer have to wonder. Contact our office today to schedule a visit with Dr. Goykman and discover what dental implants in Bristol can do for you!
Benefits of Dental Implants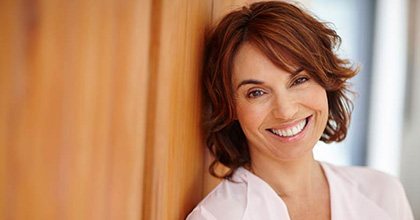 When it comes to replacing teeth, dental implants are in a class of their own. That's because they are inserted beneath the gum line, which is unlike any other form of tooth replacement. Here are some specific advantages they offer:
Prevent jawbone loss
A natural looking smile
A completely self-sufficient structure
With proper care, can last up to a lifetime
Made from durable and biocompatible titanium
Up to 75% of your original chewing capacity restored
Indications for Dental Implants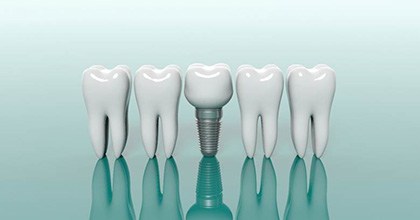 Before you receive dental implants, your dentist in Bristol will carefully examine your mouth, teeth and gums. The careful approach we take contributes to dental implants having a 95% success rate. Depending on your specific needs, there are several options available for you.
Missing Single Tooth
Even if you're only missing one tooth, it's critical that it be replaced. That's because each of your teeth plays a vital role in supporting your jaw structure and preventing the other teeth from shifting. The combination of the dental implant, abutment (anchor) and porcelain crown will leave your tooth fully restored.
Missing Multiple Teeth
For multiple missing teeth, you have the option of receiving an implant-supported bridge. The apparatus consists of a series of two or more porcelain crowns that attach to a dental implant via a titanium abutment. Therefore, you won't have to worry about your prosthetics slipping and irritating your gums. Most importantly, you'll have a long-lasting tooth replacement.
Missing All Teeth
If you're missing a complete set of teeth, there is now an alternative to receiving a traditional set of dentures. You can instead enjoy the security that comes along with receiving a set of implant-supported dentures. Dr. Goykman will place four to six implants per arch that will allow a full set of dentures to be attached, which is a much better option than relying on dental adhesive and the suction inside the mouth to secure the appliances.
Start-to-Finish Dental Implant Treatment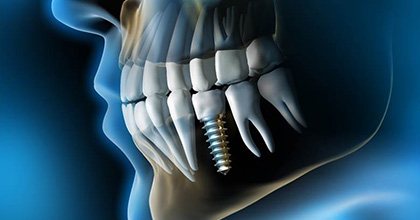 At Bristol Family Dental, we take a conservative approach to dental implant placement. Thus, we complete the entire process in-house to ensure the highest quality of treatment. Once we've assessed your oral health and underlying bone integrity, and deemed you eligible for the dental implant procedure, Dr. Goykman will replace any missing teeth by working from the jawbone up to the crown. Therefore, you can get back to leading a normal and happy life.
Understanding the Cost of Dental Implants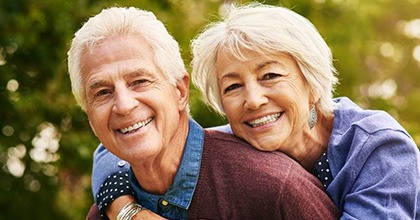 We understand that as part of planning for the dental implant procedure, it's important to know what your investment will be. That's why we invite you to visit our Bristol office. After a thorough examination and a determination of the number of teeth you need replaced, we'll develop a complete treatment plan.
Also, when figuring the cost, we'll take into account the dental implant, abutment and final restoration. Therefore, you'll be completely informed about each step of the procedure.
To learn more about tooth replacement with a dental implant and how you can have your smile reconstructed, contact us today to request a visit!