Invisalign for Bite Alignment – Bristol, CT
Invest in a Straight, Functional Smile
As an alternative to traditional metal braces, you have heard about the benefits of Invisalign in Bristol to move your teeth into their ideal positions. Although you know the clear aligners are effective for treating overcrowded, gapped, or rotated teeth, that is not the only thing they can correct. Invisalign can treat a variety of bite issues. This allows you to invest in your dental health by preventing uneven wear on your teeth while also supporting your quality of life by reducing your risk of a disorder of the temporomandibular disorder. At Bristol Family Dental, we have the solution you need to discreetly align your bite.
Why Do I Need to Fix My Bite?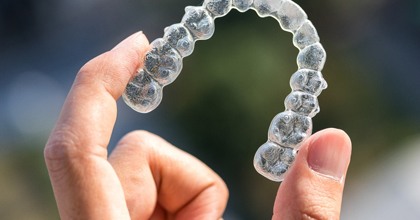 Your bite is vital to your quality of life and your dental health. If your teeth are not positioned correctly, it can make it difficult to do everyday tasks, like speaking. It is common for an improper bite to cause complications with your temporomandibular joint (TMJ), which connects your jaw to your skull on either side of your face. Invisalign will correct the issues that can lead to jaw pain or limited mobility.
Besides a TMJ disorder, an improper bite places uneven strain on your teeth. This can lead to premature wear, increasing the risk of enamel erosion, breaks, and fractures.
How Can Invisalign Help Me?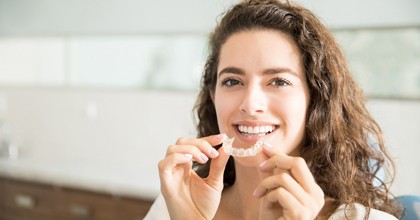 Your cosmetic dentist in Bristol can help you enjoy a nearly invisible solution to align your bite. A series of clear aligners are worn over your teeth for about 22 hours per day. You switch to the next aligner in the series after about 1 week. As you progress through the series, your teeth are gradually moved into their ideal positions. Not only does this make your teeth appear straighter, but it also resolves your bite concerns, such as:
Overbite
When your upper teeth extend too far over the lower ones, causing them to bite into the roof of your mouth.
Underbite
Occurs when the lower teeth are positioned over the upper ones.
Dental Midlines
If your bite does not align correctly, it can limit the function of your jaw.
Crossbite
Results when the upper teeth sit inside of the lower teeth, leading to enamel erosion and abnormal jaw growth.
Open Bite
Thumb sucking can cause the upper and lower teeth do not overlap, leaving the bite open.
Is Invisalign Right for Me?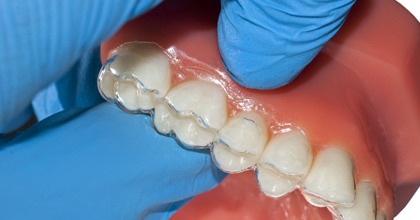 If you need a less noticeable treatment that gives you quick results, you may be a candidate for Invisalign. We perform an extensive consultation to assess your bite and alignment concerns to ensure it is right for you. During your treatment, you must be committed to following your treatment plan and maintaining your oral hygiene.
If you are ready for a straight, beautiful smile, contact our office today to see if Invisalign is right for you.