Emergency Dentist in Bristol
As they say, accidents happen, and unfortunately, sometimes they can happen to your teeth. If you or one of your loved ones suddenly experiences a dental injury, your first call should always be to Bristol Family Dental. We are the best place for you to get the urgent dental care that you need. When you call in, Dr. Ross Katkowski and our team will immediately spring into action. We'll make an appointment to see you as soon as possible (even the same day!), and our team will start to walk you through basic first- aid over the phone.
Common Dental Emergencies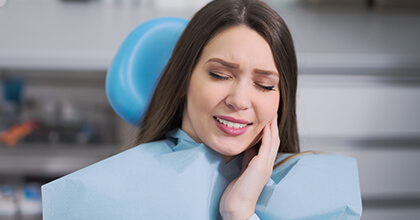 If you find yourself in any of these situations, be sure to contact us quickly:
Knocked out tooth
Partially knocked out tooth
Chipped, cracked, or broken tooth
Lost or damaged dental work (fillings, crowns, bridges, dentures)
Severe toothache
Large object stuck between the teeth
Injury to the gums
Injury to the jaw
Pain or swelling in the face
What To Do In a Dental Emergency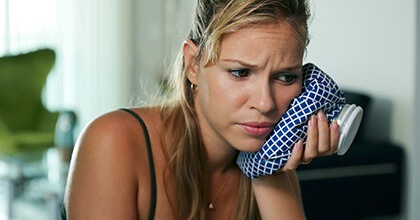 Here are a few things you can do after you have called us:
Try to find any lost teeth or dental work, then rinse it off with water.
Place a lost tooth back into your mouth if you can. If not, put it in a container of milk until we can see you-- this will keep the tooth viable.
Gently rinse your mouth with warm water.
Use a clean rag or towel to apply firm pressure to control any bleeding.
Apply a cold compress to manage any pain or swelling.
Ideally, have someone else drive you to the office.
Remember, when you need emergency dental care, be sure to call us first! We can also provide urgent care for Plainville, Farmington, Burlington, and Southington.