Full Mouth Reconstruction – Bristol, CT
Your Personalized Plan for Improved Oral Health
If you are struggling with multiple or complex oral health issues, rest assured that our team wants to help you get your smile back on track. Our goal is to enable you to enjoy a strong bite, confidence in your facial appearance, and a pain-free mouth. Depending on the extent of the issues that plague your teeth, we might recommend that you undergo full mouth reconstruction in Bristol. This customized treatment plan will use a variety of procedures to renew the strength, function, and appearance of your teeth.
Is Full Mouth Reconstruction Right for Me?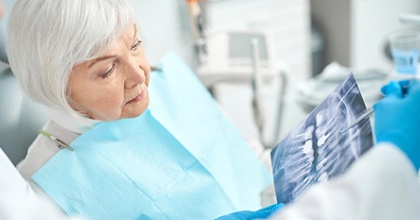 Full mouth reconstruction may be right for you if:
You have suffered significant damage to your teeth. Our experienced team is able to help with even the most complex cases. You can expect a judgement-free atmosphere that is focused on helping your smile thrive.
You want a streamlined solution to your oral health problems. Full mouth reconstruction is an integrated approach to dental care that is more efficient that addressing problems here and there.
You desire improved overall health. Improving your oral health may have significant benefits for your systemic health and mental health.
The Full Mouth Reconstruction Process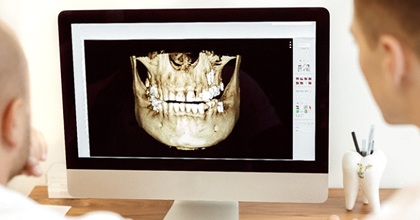 The process begins with a consultation. Your dentist in Bristol will talk to you about your goals, examine your mouth, and use advanced imaging equipment to gain a deeper understanding of your oral health. Then, we will map out the details of your treatment plan. You can expect us to be candid with you about all the procedures we recommend, including their price and expected results.
Some of the procedures that are commonly part of full mouth reconstruction include:
Gum disease treatment to prevent tooth loss, gum recession, and other problems
Crowns and fillings to repair damaged teeth
Root canal therapy to preserve infected or damaged teeth
Extractions to remove teeth that cannot be preserved via root canal therapy or other means
Dental implants, dentures, or bridges to replace missing teeth
Veneers to repair chips and other aesthetic flaws in the front teeth
Invisalign to correct dental misalignment
Understanding the Cost of a Full Mouth Reconstruction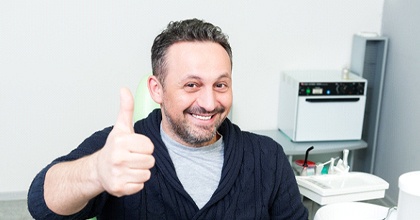 Full mouth reconstruction involves a unique treatment plan that is tailored to your needs. Therefore, we cannot provide any estimates for its cost before you visit us for a consultation. We will be upfront with you about the price associated with each procedure we recommend, and we will help you manage the financial aspects of your care. We are happy to file claims with dental insurance, and we are even in-network with several major plans. For patients without insurance, we have an in-house membership plan that provides discounts on most services. We are also partnered with CareCredit to offer low-interest and no-interest financing.