Partials & Dentures – Bristol, CT
Enjoy a Complete, Functional Smile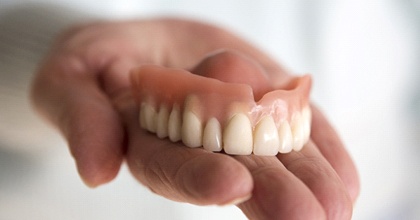 No one ever expects to lose a tooth, but that's a reality for over 120 million Americans. Although losing a single tooth is devastating, losing several or all your teeth can significantly impact your general and dental health. Not to mention, it's easy to feel embarrassed by your smile. You don't need to struggle with the complications associated with tooth loss. We can rebuild your smile with dentures in Bristol. Our office uses the latest advancements in dentistry to closely replicate the teeth you've lost to enjoy a solution that looks natural.
Options to Treat Significant Tooth Loss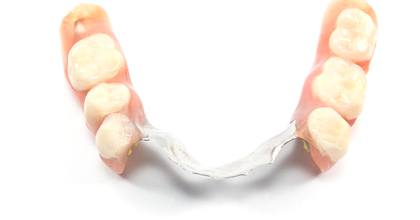 Now, you have more options than ever to replace your missing teeth. After performing an initial consultation and discussing your goals, you may be a candidate for:
Partial Denture
A partial denture is often recommended for patients who have suffered significant tooth loss but still have a couple of healthy teeth remaining. We recreate the teeth you've lost using an impression of your mouth. The prosthetic teeth are designed to match the appearance of your natural ones to blend in seamlessly when you smile. They are affixed to a gum-colored base that has a metal framework. This allows it to clip or clasp onto your remaining teeth to hold it in place.
Full Denture
If you've lost all your teeth or we can't save your remaining teeth from needing to be extracted, you might be a candidate for a full denture. We use an impression of your mouth to carefully craft a durable, yet flexible base for your denture. Your prosthetic teeth are held in the base which is attached to your gum tissue using suction or an adhesive.
If you prefer a more permanent solution, ask us how we can stabilize your denture using dental implants.
Benefits of Dentures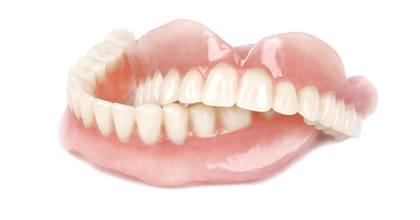 Your teeth are important for more than just a beautiful smile. They also impact your health and your quality of life. Dentures are an investment because the offer a variety of benefits when treating tooth loss, including:
Prevents dietary restrictions.
Improves your oral health.
Improves your general health.
Supports your facial tissues for a youthful appearance.
Restores your ability to speak clearly.
Improves your confidence.
Affordable and convenient solution.
Looks and feels more realistic than ever.
Maintaining Your New Smile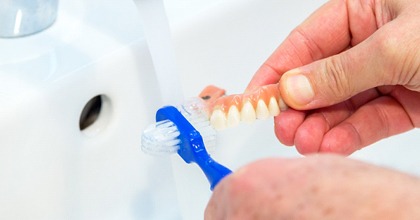 Your denture can last for an average for 5 to 7 years before needing to be replaced if you care for it properly. You can protect your investment using a few simple tips:
Use a soft-bristled toothbrush and nonabrasive toothpaste to clean your denture daily.
Soak your denture nightly.
Don't expose your denture to heat or let it dry out.
Place a towel on the counter and floor for a layer of protection when handling your denture.
Visit your dentist regularly for checkups and maintenance.
Complete Your Smile Today!
Your dentist in Bristol can replace your missing teeth and improve your quality of life using an effective solution. Contact our office today to schedule your consultation for dentures.