Dental Services in Bristol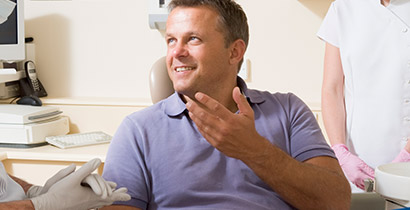 At Bristol Family Dental, our aim is to provide the highest quality dental care possible to local families right in their own neighborhood. Dr. Ross Katkowski and our team do this in a few key ways. In addition to two highly experienced general dentists, we also have a specialist on staff, Dr. Arabella Christian, a periodontist and an endodontist respectively. That means no matter what kind of procedure you need, you'll always have access to an expert in the field. We also keep our office full of the latest state-of-the-art tools, and this helps us provide a higher quality of care in less time while causing less discomfort. This diverse and high-tech approach, in addition to our fantastically friendly staff, is why people continue to come back to us and trust us with their families. When you choose Bristol Family Dental, you can be confident that you'll always leave with a beautiful smile.
Below, you can find a complete list of our services. If you'd like to learn more about them, be sure to click on the links. Afterward, you can contact our office today to schedule your first appointment! In addition to Bristol, we're also happy to serve the Plainville, Farmington, Burlington, Southington and surrounding areas.