Dental Bonding – Bristol, CT
Erase Dental Flaws in a Single Visit
Minor chips, small cracks, and stubborn stains are just a few imperfections that can make smiling confidently virtually impossible. Fortunately, you don't need to undergo years of cosmetic dentistry treatment to achieve your dream smile – all you need is dental bonding in Bristol! This smile-transforming solution allows you to erase dental flaws in a single visit. Interested? Schedule your initial consultation today.
What Is Dental Bonding?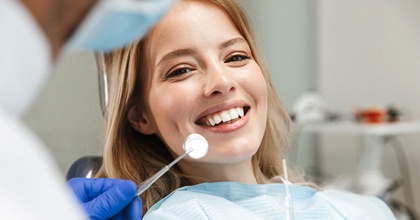 Dental bonding is a non-invasive, effective, safe cosmetic solution designed to address minor dental imperfections, from small gaps to slight cracks in the teeth. This is achieved by applying a tooth-colored resin to the front-facing portion of your teeth and cementing it in place with a special light. From there, a polish is applied to match the surrounding teeth, ensuring a natural-looking, beautiful result. All that's left to do is show off your new and improved smile – no anesthesia or long hours in the treatment chair required!
The Benefits of Dental Bonding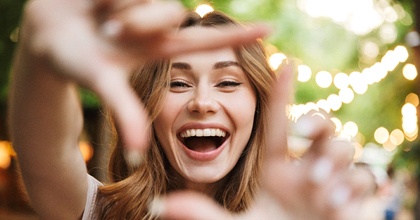 Dental bonding continues to be a popular treatment year after year because of the various benefits this smile-transforming solution comes with, including:
Versatility – Dental bonding can be used to address one cracked tooth or to fix discoloration on several teeth.
Natural appearance – The color of the resin used is custom-made for each patient, ensuring a seamless, lifelike result.
No preparation needed – Unlike other cosmetic dentistry options, no enamel needs to be removed beforehand.
Cost-effective – Dental bonding can be completed in one visit, which bypasses the need for multiple appointments, outside dental labs, and other factors that can drive up the cost.
Speed – If you have a milestone event or celebration rapidly approaching, dental bonding can get your smile in tip-top shape just in time.
Who Is a Good Candidate for Dental Bonding?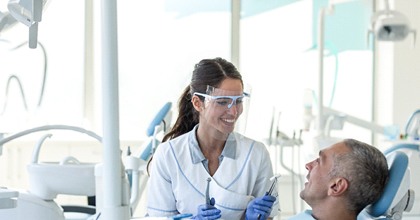 If you are unhappy with discoloration, chips, and other dental flaws that are negatively impacting your smile, then you may be a good candidate for dental bonding. The best way to find out for sure is to schedule an initial consultation with our cosmetic dentist in Bristol. Once they confirm that your oral health is in good shape, they can discuss the next best steps to achieving your dream smile. If an untreated dental concern is detected, like gum disease, then the appropriate treatment will be administered beforehand.
Does it sound like dental bonding is the smile-enhancing solution you've been looking for? Would you like to schedule an appointment to find out more about this treatment? Whatever the case may be, our team is just one phone call away. Get in touch with us today so we can help you take the next step toward the beautiful smile you deserve!