Single Tooth Dental Implants – Bristol, CT
Complete Your Smile with Beauty and Strength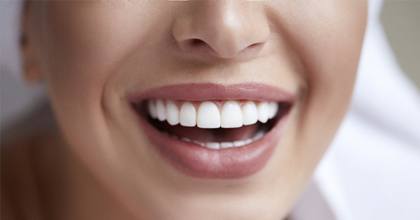 If you're missing a single tooth, you may be putting off its replacement. However, even just one missing tooth can have serious health consequences if it isn't replaced. Unlike many medical conditions that get better with time, dental issues will only get worse if left untreated. In fact, your remaining teeth can become misaligned, they may suffer more wear and tear, your jawbone can deteriorate, and you can even experience additional tooth loss. At Bristol Family Dental, we have multiple options for replacing a single tooth to seamlessly complete your smile. Keep reading to learn more about these replacements and why dental implants in Bristol are a premier solution.
Single Tooth Replacement Options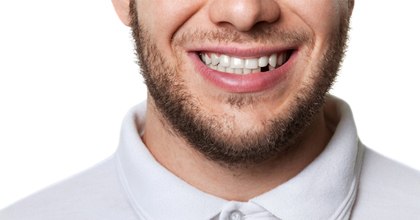 We have two different solutions for single tooth replacement: a fixed bridge and a single tooth implant. After a consultation with one of our expert dentists, we'll be able to recommend the option that you could benefit from most.
Fixed Bridge
This option uses the surrounding teeth as supports for a dental bridge that completes the gap in your smile. Typically, we will remove a slight portion from the surrounding teeth and then mount dental crowns. Then, we'll attach your dental bridge to these crowns for a secure and strong smile. This option replaces the visible portion of your tooth and prevents your remaining teeth from drifting into the gap.
Single Tooth Implant
A much more comprehensive option, a single tooth dental implant will replace the tooth's roots and crown. This is a small titanium post that is surgically placed in your jawbone to act as an artificial tooth root. Titanium is biocompatible, which allows the implant to completely fuse to your jawbone for a lifetime of support. After, we will mount a dental crown on top of your implant for a natural looking, strong, and permanent replacement.
The Benefits of an Implant-Supported Single Tooth Replacement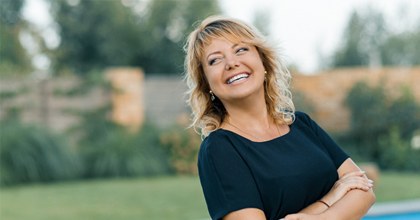 While getting either option is better than prolonging treatment, there are some unique benefits that you can receive with an implant-supported single tooth replacement that you can't get anywhere else, including:
Lifespan: Lasting longer than any other replacement solution, you can enjoy the dental implant itself for the rest of your life with proper care.
Strength: Because they're rooted in your jawbone, dental implants function just like your natural teeth for maximum strength and biting power.
Health: Possibly the biggest benefit, dental implants not only preserve the health of your surrounding dental structure, but they prevent jawbone deterioration after tooth loss.
Appearance: A dental implant will allow your crown to mimic the way your natural teeth emerge from your gums for the most realistic looking smile. Plus, by keeping your jaw healthy, you can enjoy a more youthful facial appearance for years to come.
Contact Complete Dental Care Today
Now that you know why it's so important to replace even just one missing tooth, don't wait any longer! An implant-retained crown can transform your smile and improve your day-to-day life dramatically. Call our expert implant dentist in Bristol to take your first step towards a healthy and complete smile.