Dental Crowns & Bridges – Bristol, CT
Protecting Teeth From Further Damage
There's nothing worse than have a damaged or missing tooth. No matter the situation, you need protection to prevent additional problems from occurring, right? At Bristol Family Dental, our team of dentists can outfit you with the appropriate restoration to keep your smile looking and feeling its best. With either a dental crown in Bristol or a dental bridge, you can begin to see a full, complete smile that is better protected and will last years with proper care and maintenance. To find out how you might benefit from this type of restorative dentistry, contact us today for an appointment.
What is a Dental Crown?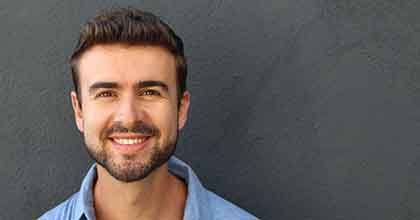 Also known as a "cap," a dental crown is custom-made to protect a tooth damaged by decay or injury. There are many reasons why a dental crown might be necessary. For instance, if you have any of the following, you can expect us to recommend a customized crown:
Severe decay
An injured or damaged tooth
A tooth that is so decayed it cannot be fixed with a filling
A filling that has caused damage to the structure of the tooth
A tooth that previously received a root canal or dental implant
What is a Dental Bridge?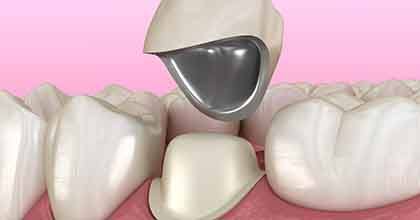 If you have a tooth that is missing and want to "bridge the gap," a dental bridge in Bristol is one way to do it. Fusing three dental crowns together, the two outer crowns fit snugly over healthy, natural teeth that are prepped to serve as anchors, whereas, the middle crown rests on top of your gums to create a complete smile.
This type of restoration has been used for decades and continues to prove safe and effective at replacing missing teeth.
Who is a Candidate for a Dental Crown or Bridge?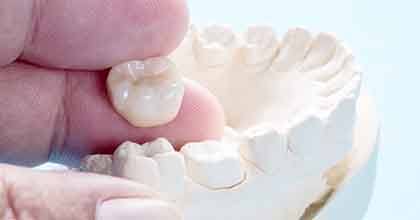 The first thing you should know before inquiring about a dental crown or bridge is that you should have good general oral and overall health. The reason for this is that if problems exist beneath the gum line and cause issues down the road (i.e. gum disease), this can negatively impact your custom crown or bridge, resulting in additional time and money spent to treat the problem as well as replace your restoration.
If you need a dental bridge, you must have at least one tooth missing from the top or bottom arch of your mouth. A bridge can also be used to replace multiple consecutive teeth, if necessary.
A dental crown is ideal should you have a tooth that is severely weakened as a result of decay or damage, or if you've recently had a root canal or dental implant put into place.
What Are the Benefits to Crowns and Bridges?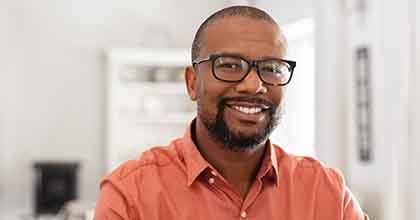 As we mentioned earlier, dental crowns and bridges have been used for decades to repair and restore smiles. Their benefits are why dentists continue to believe in the effectiveness they provide to patients in need. Some of these include:
Dental crowns offer protection to weakened teeth
Dental bridges eliminate gaps caused by missing teeth, effectively restoring the look of a smile
Both offer a natural appearance because of the material used that is matched to your natural tooth color, size, and shape
They can last years with proper care and maintenance
You will have restored functionality when chewing, speaking, and eating
Your oral health will improve as a result