September 30, 2017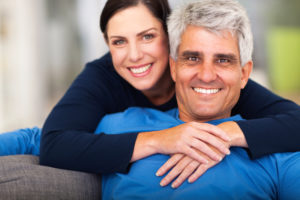 Dental emergencies are stressful, uncomfortable, and, perhaps above all else, inconvenient. You can't schedule a dental emergency in between work and your evening yoga class, but you can take some steps to help prepare yourself for the next time the unexpected happens to you or someone you love. Your emergency dentist in Bristol is here to help!
How to Stay Calm in an Emergency
A "dental emergency" is classified as anything that is broken, bleeding, or causing you pain inside your mouth. Healthy teeth and gums don't do any of the above — and if you're experiencing these symptoms, it's a sign you need to see your dentist right away.
Some of the most common dental emergencies include knocked out teeth, aching teeth, broken teeth, broken dental work, and a foreign object stuck in the gums or between teeth.
Don't lose your cool in an emergency situation. It's easier to remain calm when you know you have a dentist on your side! Calling the office right away will help to ensure you get the care you need ASAP.
When you get in touch with an emergency dentist, they will listen to your situation and provide first aid advice tailored to your specific situation.
Some general advice for most dental emergencies includes:
Find and store any larger missing pieces for possible reattachment

If you have lost a tooth, store it in its empty socket or a bag of water or milk

Do not touch a missing tooth's root

Apply an ice pack to the cheek to reduce swelling and discomfort

Take an over the counter pain medication

Contact your dentist as soon as possible
What You Can Do Today
Taking a few precautionary steps right now can help reduce the risk that you will ever experience a dental emergency — and that if you do, you will know just how to respond to improve the odds of a successful recovery.
Wear an athletic mouthguard if you play contact sports. Make sure you choose a custom-fitted device, which provides more protection than a "boil and bite" option.

Avoid cutting through plastic or opening packages with your teeth.

Try to quit habits like nail biting, pen chewing, or eating ice.

Get a checkup and cleaning every six months to avoid letting decay and other issues worsen to the point of emergency.
You can't completely eliminate the chances that you or someone you love will one day have an urgent dental situation — so store your emergency dentist's number in your phone so they're only a few taps away when you need them most! A great emergency dentist will have you out of pain and on with your life before you know it.
About the Authors
Dr. Ross Katkowski and Dr. Joseph Cydylo are general dentists providing comprehensive family dental care for friends and neighbors in and around Bristol, CT. To learn more about their services or to get help following a dental emergency, you are invited to contact their state-of-the-art office at 860-589-2794.
Comments Off

on Emergency Dentist in Bristol Wants to Help You Prepare
No Comments
No comments yet.
RSS feed for comments on this post.
Sorry, the comment form is closed at this time.