June 20, 2019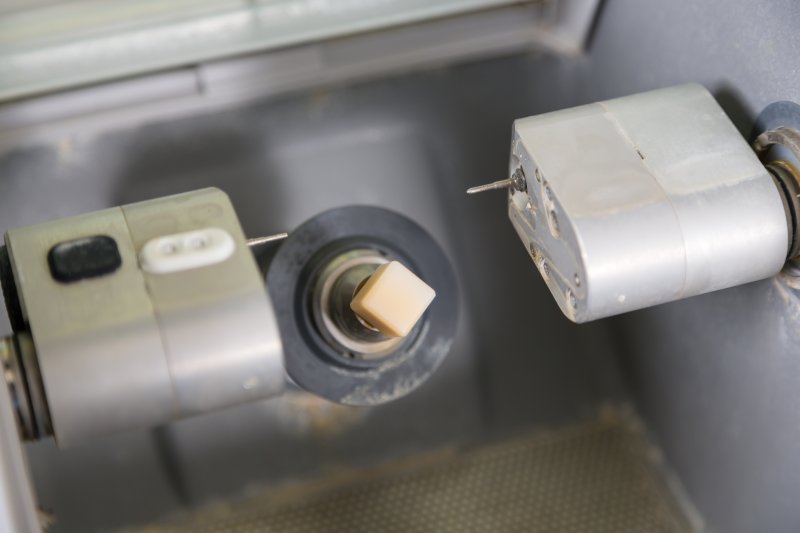 It can be hard to balance important dental visits with the rest of your schedule. If you need to get a crown to repair a tooth, you may not be looking forward to trying to find the time for multiple appointments. Fortunately, modern technology has found a far more efficient way for your dentist to perform a restoration. Here's what you need to know about getting same-day crowns with CEREC in Bristol.
How Does CEREC Work?
After preparing your tooth, the dentist will scan your mouth in order to create a detailed 3D image of the teeth and gums. A special machine then uses this image to design a crown, which can be cemented in your mouth once it's complete.
What are the Advantages of CEREC?
Obviously, the most significant advantage of using CEREC to create dental crowns is that the process is much faster. With the traditional method, your dentist would need to wait for a lab to create the dental prosthesis, which could take weeks; in the meantime, you would need to wear a temporary crown before eventually coming in for another appointment. With CEREC, you won't have to deal with any of these inconveniences; you'll be able to enjoy your restored smile right away.
Another benefit is better precision. The scans used by the machine that creates the crown capture every subtle detail in your mouth, including the contours of the tooth and your overall bite pattern. This means that the prosthesis is much more likely to fit properly and comfortably in the mouth.
How Do CEREC Crowns Look?
Regular crowns can leave black lines on the gums, which can stand out when you smile. In comparison, the precise nature of a crown created by CEREC means they look more natural in your mouth. Additionally, they're also surprisingly strong and durable for something made in a single day; not only will the crown resemble your other teeth, but it will feel like them too.
How Much Do CEREC Crowns Cost?
The exact price of any given dental treatment can vary from person to person, depending on various factors. However, in general, CEREC restorations won't cost much more than their traditional counterparts; furthermore, there are fewer appointments you'll need to pay for, and you won't need to take as much time off work. If you have any concerns about the price, speak with your dentist; they'll help you create a plan that works for your situation.
In short, getting a same day crown with CEREC can be a great way to get a quality restoration while spending less time at the dentist's office. If you find yourself needing tooth repair in the near future, be sure to ask about this excellent option.
About the Practice
At Bristol Family Dental, our 4 highly skilled dentists – including two general dentists, a periodontist and an endodontist – ensure that our patients receive high-quality specialized care for all their oral health needs. For patients who need dental crowns to repair their teeth, we can use the CEREC system to create and place them during a single visit. To schedule an appointment, visit their website or call (860) 589-2794.
Comments Off

on Get Beautiful Dental Crowns in One Day with CEREC in Bristol
No Comments
No comments yet.
RSS feed for comments on this post.
Sorry, the comment form is closed at this time.