July 14, 2021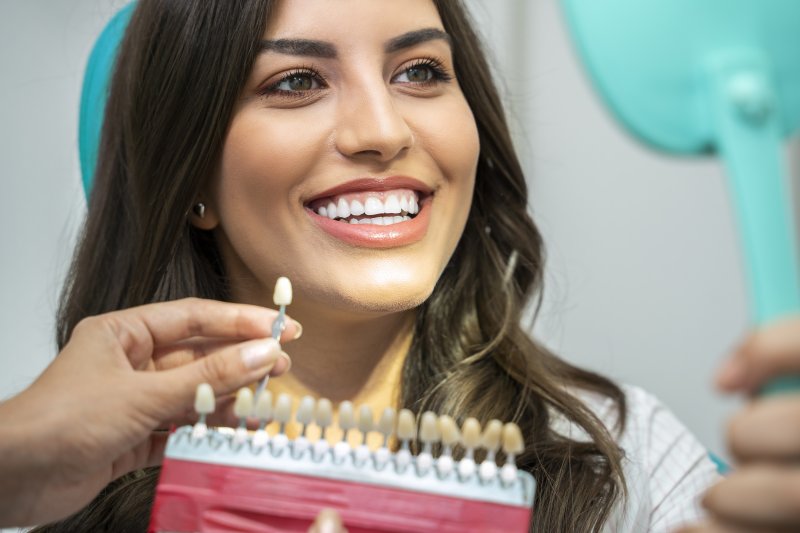 At your last routine checkup, did your dentist say you needed a dental crown? If you're worried about the cost, you might put off scheduling that appointment. However, getting it done now could save you plenty of money down the line. Plus, it's the best solution for your oral health, preventing pain and complications from arising. Are you still not convinced? Read on to learn why you should get a dental crown you need before the year ends.
Why Do Dentists Recommend Dental Crowns?
Dentists often recommend a dental crown when severe damage or decay has compromised a tooth's structure. The purpose of this restoration is to restore a tooth's shape, size, and function. The crown encases an entire damaged or decayed tooth, protecting it from breaking and keeping harmful bacteria out. Although some oral health problems can be solved with alternatives, others make a dental crown unavoidable.
What Happens If You Choose Not to Get a Dental Crown?
Since the dental crown procedure requires at least two appointments, some patients put off getting one unless it's absolutely necessary. However, it's never a good idea to postpone dental treatment that's recommended by your dentist. Let's take a look at what can happen if you choose not to get a dental crown.
Increased exposure to harmful bacteria. If you leave a damaged or decayed tooth unprotected, bacteria can penetrate deeper into the tooth and worsen your condition. It can lead to a painful infection that'll require dental attention.
Further damage. Without the protection of a dental crown, your weakened tooth can sustain further damage. Your condition will only continue to worsen. If enough time passes, you'll eventually need a root canal or extraction, which are both more invasive and expensive than a crown.
Mouth tissue irritation. Sometimes, a damaged or decayed tooth can have rough or broken surfaces. If you leave it as is, you risk developing sores and irritation in your mouth.
Why You Should Get a Crown You Need Before the Year Ends
Although every dental insurance plan is unique, most offer benefits that expire on December 31st. In most cases, anything left unused will not roll over into the new year. With that said, if there are any outstanding treatments you need (like a dental crown), now's the perfect time to take advantage of your coverage! Especially if you've already met your deductible and haven't hit your annual maximum. By optimally using your coverage, your out-of-pocket expenses can decrease dramatically.
If you need a dental crown, schedule your appointment before the year ends. By doing so, you can maintain a healthy smile and make the most out of your dental insurance benefits!
About the Practice
At Bristol Family Dental, we provide exceptional, high-quality, personalized dental care beyond what's anywhere else. Our team will always go above and beyond to give you a smile you can proudly show off. If you need a dental crown, we have technology that can fix your damaged or decayed teeth in just an hour. To schedule an appointment, visit our website or call (860) 589-2794.
Comments Off

on Why You Should Get a Crown You Need Before the Year Ends
No Comments
No comments yet.
RSS feed for comments on this post.
Sorry, the comment form is closed at this time.