January 11, 2022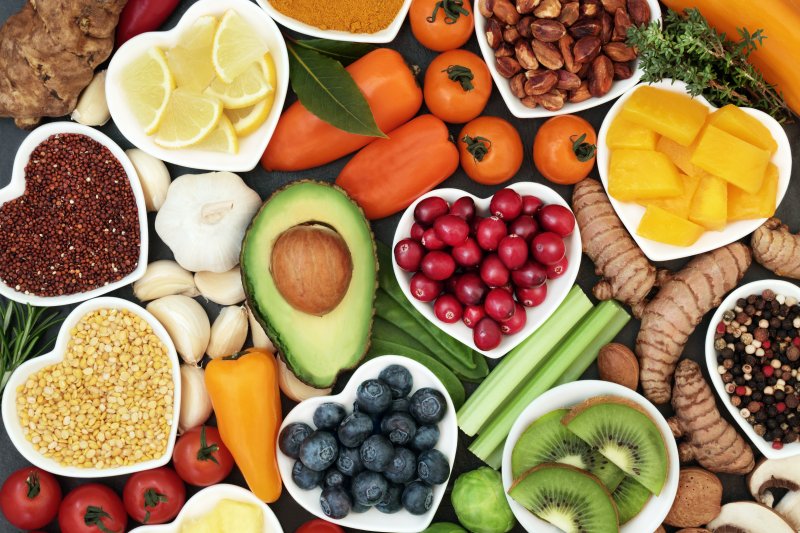 Believe it or not, your diet has a significant impact on your oral health. Sure, brushing and flossing are essential at-home practices that keep your smile in good shape, but the foods you eat can go a long way in keeping your teeth and gums healthy too! For instance, did you know that including certain vitamins and minerals into your everyday diet can significantly lower your risk of gum disease? Read on as a periodontist in Bristol shares which nutritional building blocks are essential for your dental health.
Calcium
Most people know that calcium is an essential mineral that helps build strong bones and provide structural support. However, it's just as important for your pearly whites! Not only does calcium harden your enamel, but it strengthens your jawbone as well. It even helps lower your risk of gum disease.
If you fail to get enough calcium in your diet, your chances of developing an infection and tooth decay are much higher. A few good sources of the mineral include dairy products (i.e., milk, cheese, yogurt), salmon, sardines, beans, and leafy green vegetables (i.e., kale, okra, spinach).
Vitamin D
Vitamin D is an essential mineral that helps your body absorb calcium and phosphorus in foods. Because you can't properly absorb other nutrients without it, your pearly whites are left vulnerable to decay, fracture, and disease. Therefore, to get the most out of your calcium intake, you must ensure you get an adequate amount of vitamin D.
The good news is that your body naturally makes vitamin D when exposed to sunlight. However, you can also get it from fatty fish, canned tuna, milk, egg yolks, cereal, and fortified foods.
Potassium
Potassium helps improve bone mineral density and promotes overall health. The mineral can also help reduce blood pressure and lower your risk of stroke, kidney stones, gum disease, and osteoporosis.
One of the most popular sources of potassium are bananas! However, it can also be found in other fruits like oranges, cantaloupe, apricots, and grapefruit. Some other excellent sources of the mineral are cooked spinach, broccoli, potatoes, legumes, avocados, and cucumbers.
Phosphorus
Similar to vitamin D, phosphorous is another essential element that helps your body absorb calcium. Without it, your body cannot effectively build strong bones and teeth. Phosphorous also helps your body create protein for the growth and repair of cells and tissue.
Rich sources of the mineral include seafood (i.e., scallops, sardines, cod, shrimp, tuna, salmon), dairy products, lentils, beans, whole grains, and nuts.
Vitamin C
Vitamin C, also known as ascorbic acid, helps strengthen your gums and the soft tissues in your mouth. It protects your gums from gingivitis, which is the earliest stage of gum disease. What's more, vitamin C is involved in helping the body form collagen, absorb iron, heal wounds, and regulate the immune system.
Although citrus fruits are rich in vitamin C, you can also find it in red peppers, tomatoes, sweet potatoes, leafy greens, broccoli, and brussels sprouts.
Do you want to keep your teeth and gums in their very best shape? By incorporating these vitamins and minerals into your diet, you can create a win-win situation for your oral and overall health!
About the Practice
At Bristol Family Dental, we take pride in treating every patient that walks through our door like a member of our very own family. Our highly skilled and dedicated team is passionate about educating patients to help them make confident and informed decisions for their oral health. If you would like to know more about the vitamins and minerals that improve gum health, visit our website or call (860) 589-2794 to speak to a member of our team.
Comments Off

on 5 Vitamins and Minerals That Can Lower Your Risk of Gum Disease
No Comments
No comments yet.
RSS feed for comments on this post.
Sorry, the comment form is closed at this time.